Twin Cities Choice for Lawn Care, Mulching & Spring Clean Up
Full-service lawn care services for residential, commercial, and associations.
Scheduled Services
---
Regular lawn care services so your property stays elegant all season long and your weekends remain yours.
---
Mowing, trimming, blowing & edging
Seasonal Services
---
Increase curb appeal with specialized services to keep your lawn and gardens looking updated and clean.
---
Mulching, clean up, de-thatching, seeding, & aeration
Affordable Prices
---
Stay in your budget with our reasonable prices and plans to fit the needs of all residential and commercial clients.
---
 Lawn care plans available for any budget
Learn About Our Other Property Services
Extensive Lawn & Garden Property Services
---
Affordable tree services from experts
ISA certified arborists to help with all your tree-related needs. Trimming, full-tree removal, stump grinding, and fertilization – we do it all!
Start your next landscaping project this season
Landscape design, planting, irrigation, or sod installs – All Metro offers a wide selection of landscaping services.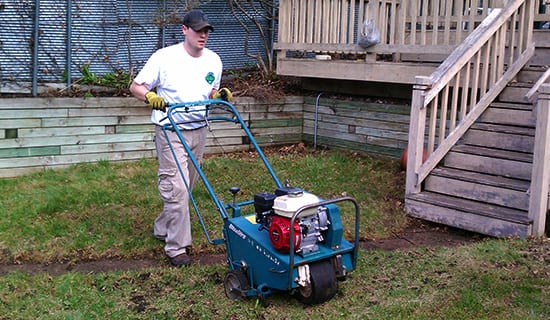 Spring aeration & overseeding for greener looking lawns
Ideal for spring services, aeration and overseeding help your lawn look green and healthy during the summer months.
The experts at All Metro Services can help transform your surroundings any season of the year. To learn more about all the services we provide, please complete the form above. One of our associates will contact you for assistance.
All Metro Services Companies | Family owned since 2004
A locally owned and operated Minnesota business.
Since being founded, All Metro Service Companies has provided Lawn Care and Snow Removal services to thousands of residential and commercial customers in the Twin Cities area. We have grown to a full-time staff of nearly 40 members including seasonal and contract employees.
In 2005, our business expanded from All Metro Lawn & Snow LLC to All Metro Service Companies LLC and now offers a full list of property services for residential and business customers.
We have helped thousands of customers improve their homes and maintain lawns through specialized landscaping, lawn care, and snow removal services. Along with our highly trained staff, we pride ourselves in providing one-on-one support for all of our clients.